The Suites at Adobe Apartments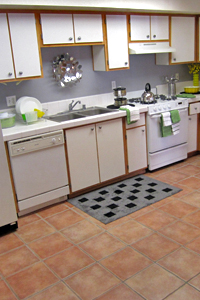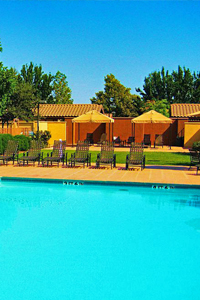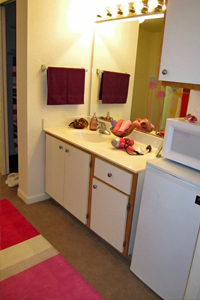 The Suites at Adobe are located in West Davis and features a resort-style, laid back ambiance. The Suites at Adobe offer residents 24-hour access to the fitness room, pool and spa. The Suites at Adobe offers SHA students three and four bedroom apartments, each room has its own bathroom and a mini fridge is included. There are a variety of social events offered by the complex throughout the year, giving students the chance to meet and interact with fellow residents. Students living at Adobe are fun, outgoing and adventurous.
Floor Plans
SHA at Adobe features three- and four-bedroom apartments. Floorplans of each apartment layout are featured below. Actual floorplan may vary.
Eligibility
Incoming transfer students may apply for housing in the UC Davis Student Housing Apartments program. Incoming transfer students are guaranteed housing (if proper requirements and deadlines are met); see Student Housing options for more information.
Additional Information and How to Apply
For additional information, refer to the following resources.