Russell Park Apartments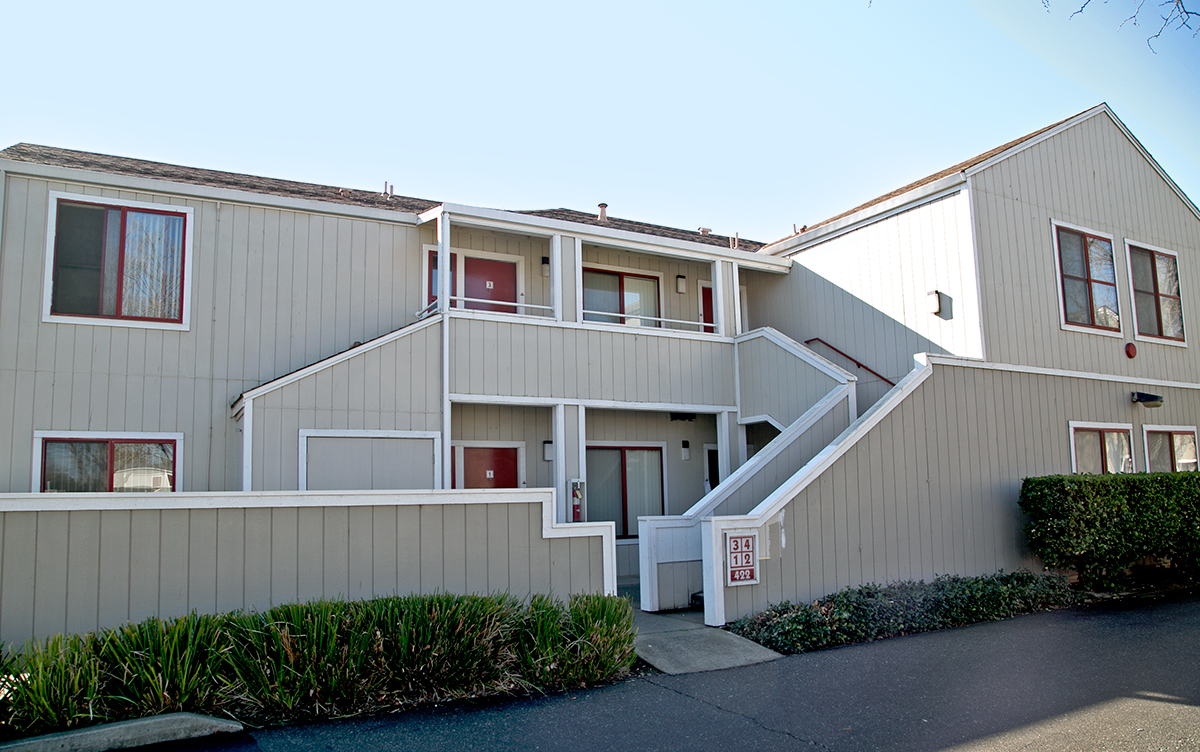 Russell Park is a privately owned and managed apartment complex located on the UC Davis campus. Designed specifically for students with families, Russell Park has two playground areas on grounds, as well as a volleyball court and barbecue area. Other public amenities include study space and a community room, and laundry facilities, and additional storage space is available for rent.
Apartments feature semi-private entry courts, kitchens furnished with a gas range, oven, refrigerator, dishwasher, and sink garbage disposal; downstairs units are outfitted with a private patio, while upstairs units feature vaulted ceilings. Environmental design considerations include south-facing living areas, solar hot water, and double-glazed windows.
Eligibility
Students with families and single graduate students are eligible to apply to live at Russell Park. Other students may consider other housing options.
Additional Information and Applications
For additional information or to apply for housing, contact Russell Park directly:
Russell Park
400 Russell Park
Davis, CA 95616
Phone: 530-753-7322
Russell Park Web site