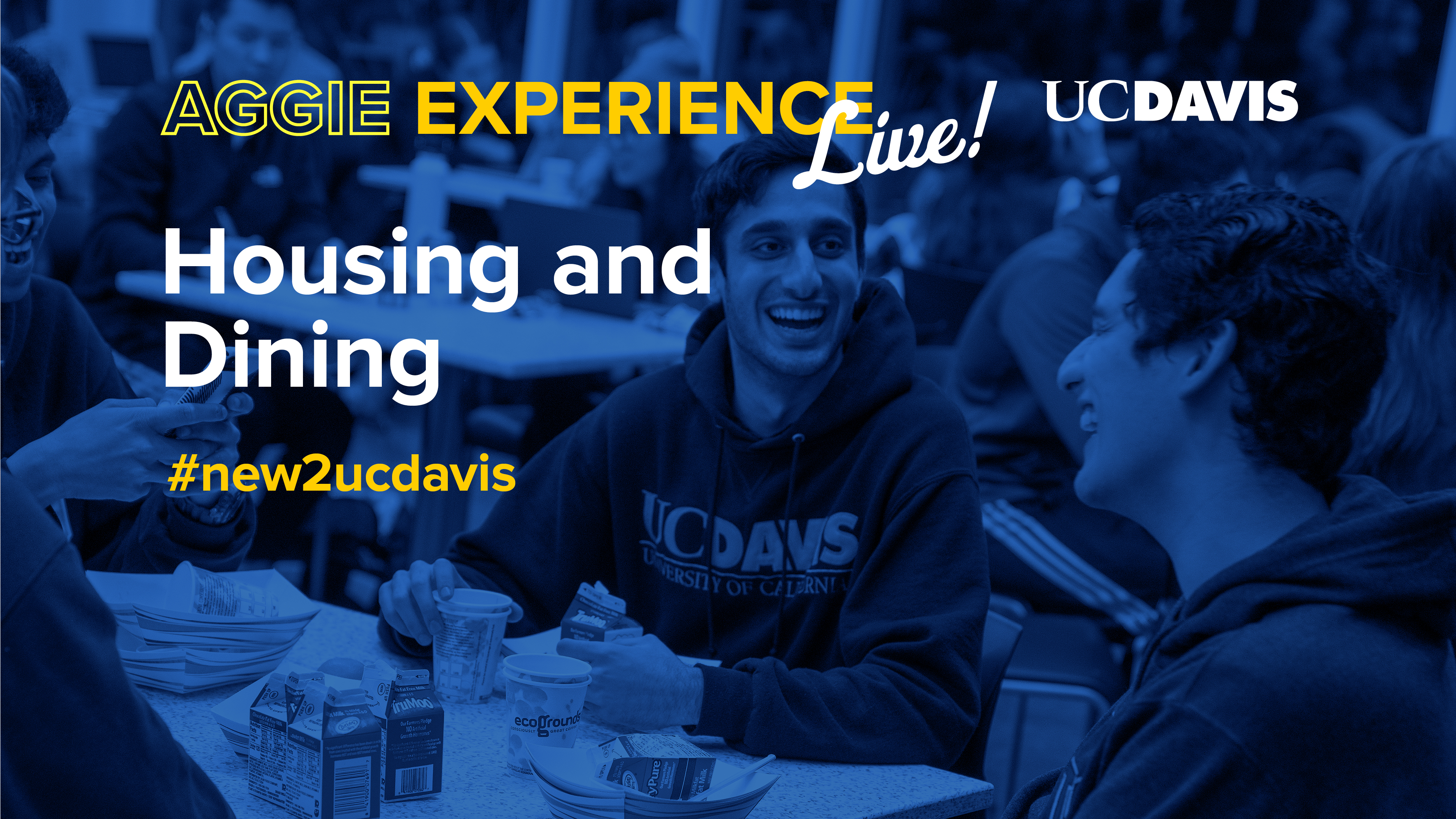 Welcome to Aggie Experience Live!
with Student Housing and Dining Services
Freshmen students, your Aggie Experience is Here
Housing and Dining on Facebook Live
We joined you live on Facebook on May 15 and 18 to talk about our transfer housing and dining program, and about Aggie Orientation. Missed the experience? Want to watch it again?
Getting to Know Student Housing
Friday, May 15 at 3 p.m.
Learn about our transfer housing and dining program. Our housing team will be walking you through the Student Housing Transfer Apartments application. We will also be answering your questions about finding roommates, multiple meal plan options, and all else Student Housing and Dining Services.
Aggie Orientation Info Session
Monday, May 18 at 4 p.m.
Answers to your frequently asked questions about what you need to know about Orientation before you arrive. Orientation staff will be covering what to expect for new students and families as they navigate the orientation experience. Learn what Aggie Orientation is all about including Aggie 101 and Aggie Advising.
Experience Living and Dining on Campus at UC Davis
Learn More About the Transfer Students Program
Learn more about the housing and dining programs you'll experience when you choose to live on campus at UC Davis, and how to apply!
Check out more
Aggie Experience Live!

events