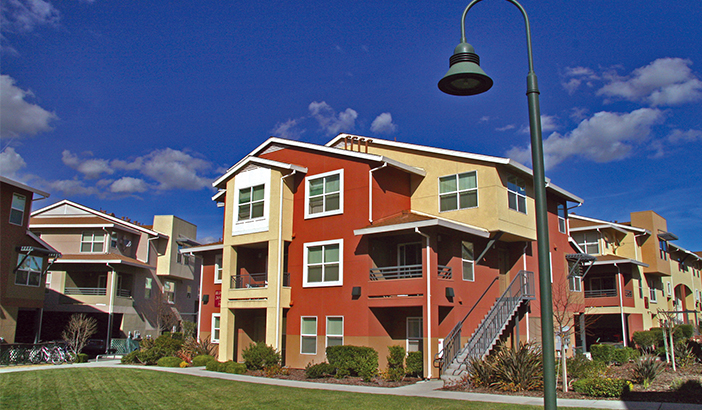 The Lexington
A Student Housing Apartments Community
About The Lexington
The Lexington is located in the heart of downtown Davis, only a few blocks from campus and features an on-site convenience store. The Lexington offers two, three, and four bedroom units for SHA students, each room has their own bathroom and all units are single occupancy options. The Lexington management provides snacks and beverages for students throughout the year as well as during finals week. The Unitrans M line, runs to the Lexington.
Building Details
The Lexington features the following:
Floors: 3 floors
Occupancy Type(s): single-occupancy rooms
Room Configuration(s): apartment-style configuration: bedrooms located off a shared living room
Room Size: Ranges from about 108-132 square ft
Bathrooms: 1 bathroom(s) for each bedroom
Laundry Facilities: washer and dryer in each apartment
Flooring Type(s): vinyl and carpet
Bed Type(s): extra-long (80 inch) twin beds
Computer Network Connection(s): Comcast wireless Internet, up to 50 mbps
Landline Telephone Availability: Landline connection is available through students' own provider
Mailbox Location: Inside clubhouse; accessible 24 hours; packages are accepted by management in the office
Additional Notes: all units have a stove, oven and refrigerator
SHA Population: 135-171 students
Amenities: Study Lounge with 4 computer stations and free printing, swimming pool and spa, exercise room, covered bicycle racks, basketball court, free covered parking available, and BBQ area's available
Parking: Parking is available but not guaranteed
Maps and Plans
Mail, Mailboxes, and Care Packages
Use the following address to send mail and packages to residents of The Lexington.
There is one mailbox for each apartment. Mailboxes are located near the Clubhouse.
Packages that do not fit in a mailbox are held at the office until residents can pick them up. The office notifies residents via email when they receive packages.
Mailing Address
(student name)
1100 Olive Drive (Apartment #)
Davis, CA 95616
Items in parenthesis should be customized with residents' specific information, including their names and room numbers.
Only apartment number is needed; do not include bedroom letter.
Move-In Information
Refer to the move-in webpage for information about moving in to The Lexington Apartments. Move-in details vary based upon the time of year.