Tercero Dining Commons
Tercero Dining Commons is a uniquely renovated space with views of south campus. Featuring eight culinary platforms, diners at Tercero have plenty of options to satisfy any craving. Pacific Fusions serves up fresh, made-to-order entrees on it's signature Mongolian Wok, while Go Live prepares a wide array of seasonal pastas and entrees. Need to appease that sweet tooth? Plaza Sweets has you covered with cookies, cakes, and pastries.
Hours
Summer Hours
The Tercero DC is open Monday–Tuesday and Thursday–Friday from July 10–August 15, 2017.
Breakfast:

Monday and Thursday: 7–9 AM
Tuesday and Friday: 6:45–9AM

Lunch:

Monday and Thursday: 11:45 AM–2 PM
Tuesday and Friday: 11:30 AM–1:45 PM

Dinner:

Monday and Thursday: 4:30–6:45 PM
Tuesday and Friday: closed
Academic Hours
Monday–Thursday: 7 AM–12 AM
Friday: 7 AM–7:30 PM
Saturday: 9:30 AM–7 PM
Sunday: 9:30 AM–8 PM
Menu
General Manager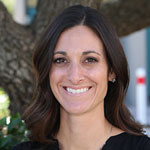 Andrea Coker
Location
The Tercero Dining Commons is located on the second floor of the Tercero Services Center, which is north-northeast of Kearney Hall and south of Sequoia Hall.