Academic Advising Centers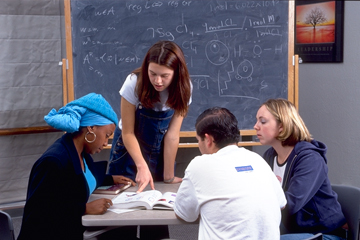 Academic Advising Centers (AAC) provide convenient, personalized academic support from peer advisers and tutors for every residence hall student as part of the Residence Hall Advising Team (RHAT). Peer advisers from all four Colleges – Letters & Science, Agricultural & Environmental Sciences, Biological Sciences, and Engineering – and the First-Year Experience program provide academic planning assistance, major exploration, grading options, internship information, and connections with other campus resources. In addition, tutors from the Student Academic Success Center are available most evenings on a drop-in basis for free assistance with common first-year courses like math, chemistry, statistics and writing. And for residents who are simply looking for a space to study, read or work on group projects, the AAC is the ideal place.
Locations
| | | |
| --- | --- | --- |
| Segundo Area: | Segundo Services Building | 530-754-0279 (after 10:00am) |
| Tercero Area: | Tercero Main | 530-752-5566 (after 10:00am) |
| Cuarto Area: | Thoreau Hall | 530-754-0278 (after 10:00am) |
Note: Residents may use services in any Academic Advising Center, regardless of the residence hall area they live in.
Hours of Operation
General Hours:
Monday - Friday (All)
8:00am - 11:00pm
Saturday-Sunday (All)
12:00pm - 11:00pm
Peer Academic Advising Hours:
Monday - Thursday (All)
10:00am - 8:00pm
Friday (Segundo and Tercero)
10:00am - 4:00pm
Friday (Cuarto)
10:00am - 2:00pm
Peer Tutoring Hours:
Monday - Thursday (Segundo and Tercero)
5:00pm - 9:00pm
Monday - Thursday (Cuarto)
6:00pm - 9:00pm
Contact Information
Students may email questions to Residential Academic Advising.