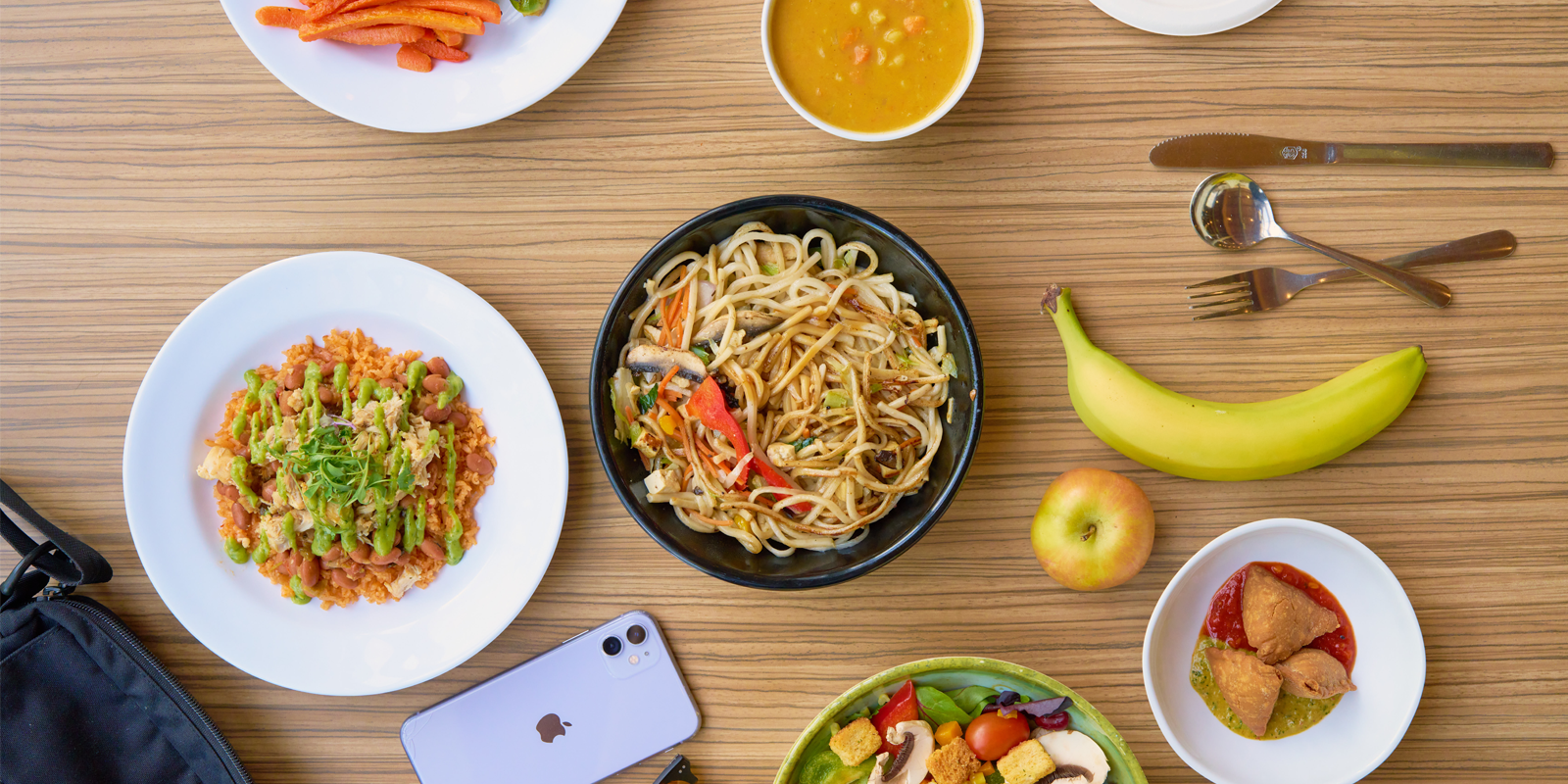 Nutrition
Nutrition is important to college students. When students are well nourished, they learn and perform better, and they feel better, too. Student Housing and Dining Services provides a robust nutrition support program for our residents. In a nutshell, we serve delicious, nutritious food that meets a variety of dietary requirements, allows for customizing your dining experience, and informs and educates students about nutrition, food allergies and more.
---
What to do when having an emergency allergic reaction
While our staff takes every precaution to prevent cross-contact and ensure accurate food labeling, it's best to be prepared for any situation that may come your way. Knowing what to do in an emergency situation will ensure your safety.
If you experience an emergency allergic reaction in a DC, call 911 or notify a staff member right away, and they will contact emergency services for you.
Please note that our staff may help access a student's Epi-pen, but are not permitted to administer an Epi-Pen in the event of an emergency situation. For non-emergent situations, we encourage reaching out to one of our DC general managers and reporting the incident to ensure corrective actions can be taken effectively and immediately.
---
Interested in Joining Our Team?
Our Nutrition Student Coordinators are enthusiastic community leaders with a passion for all things food and nutrition. Becoming a part of our team is a great way to learn more about nutrition, make friends, and gain skills in nutrition education. Fill out this interest form to be the first to know when positions are open.
UC Davis Dining Services offers hands-on experience for dietetic interns seeking to complete their program's foodservice management requirements. Learn more about getting hands-on experience as a dietetic intern with Student Housing and Dining Services.