Area Service Desk
An Area Service Desk (ASD) is located in each residence hall area. ASDs are operated by student staff who are trained to help assist residents with regard to the residence halls. In addition, ASDs offer a variety of items residents may borrow.
Hours of Operation
| Days | Times |
| --- | --- |
| Monday–Friday | 8:00 a.m.–11:00 p.m. |
| Saturday–Sunday | 12:00 p.m.–11:00 p.m. |
| Holidays | 4:00 p.m.–11:00 p.m. |
Area Service Desks temporarily close during Thanksgiving Break, Winter Break and Spring Break. Check with your area's Service Desk for specific dates.
After-Hours Support
Area Service Desk telephones are monitored 24/7 during the academic year. Residents should contact them for after-hours support.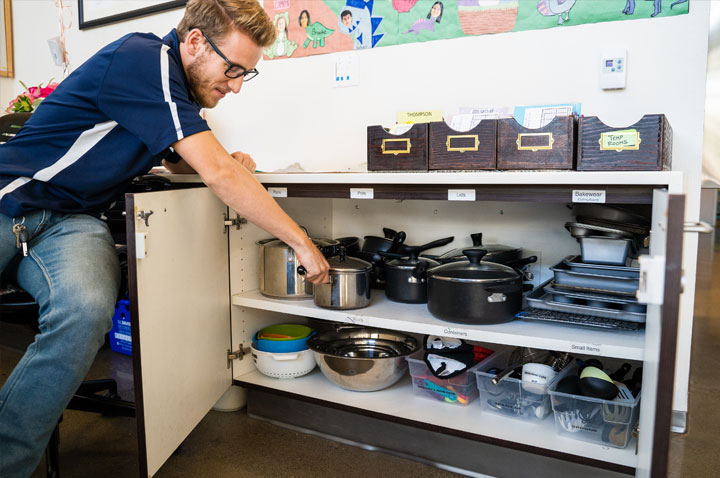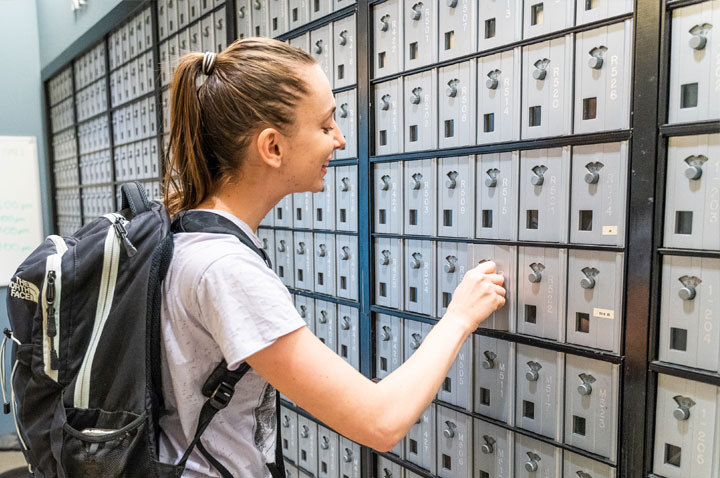 Services
General information and assistance
Emergency maintenance requests for the area's common spaces; for non-emergency requests, or requests for maintenance inside one's room, please submit a service request online from the Student Housing Service Request webpage or through the myHousing tile on myucdavis
Room check-in and check-out services
Mail service, including both mailboxes (for USPS mail) and packages
Check-out service: temporary access card for lost AggieCards or when locked out of one's room/building
Check-out service: cooking items for building kitchenette
Check-out service: games
Information regarding vending machine and laundry machine refunds
Toilet paper for Cuarto residents (Cuarto ASD only)
Mailboxes
Mailboxes are organized by building, adjacent to the Area Service Desk. Resident mailbox numbers and combinations can be found in StarRez on the "My Assignments" page.
Video Instructions: How to Open Your Residence Hall Mailbox