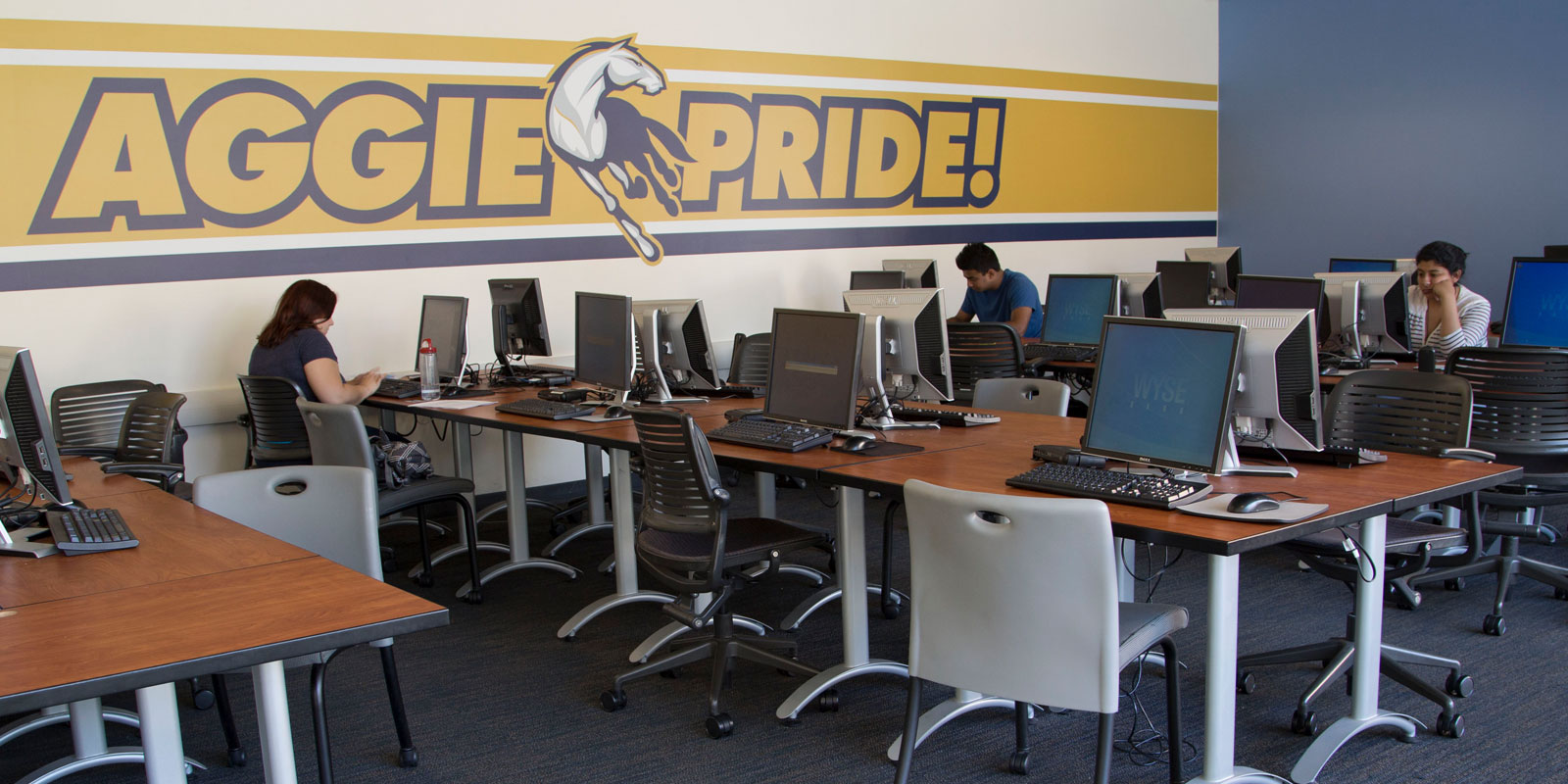 Computer Centers
Student Housing operates Computer Centers in each residence hall area that provide residents with complimentary access to computers, printers, scanners, Internet access, and space for studying and holding review sessions. Computer Centers provide service to all residence hall residents.
Locations
Segundo Area: Segundo Services Center, Second Floor
Tercero Area: Tercero Services Center, First Floor
Hours of Operation
Computer Centers are open Sunday–Thursday, 10 a.m. to 10 p.m. and Friday–Saturday, 10 a.m. to 5 p.m.
An AggieCard (Student ID Card) is necessary to access the Computer Center
Please note: Computer Centers are staffed at various hours throughout the week, but are not staffed 24/7
Services and Resources
All Computer Centers provide both thin-clients and regular desktop computers running Windows 8
Access to computers, laser printers, scanners and the Internet
Access to software including Microsoft's Office Suite, Firefox
Access to areas for group study and review sessions
Free printing (250 pages per quarter)
Residential Computing Support
Please see our Residential Computing Support information.