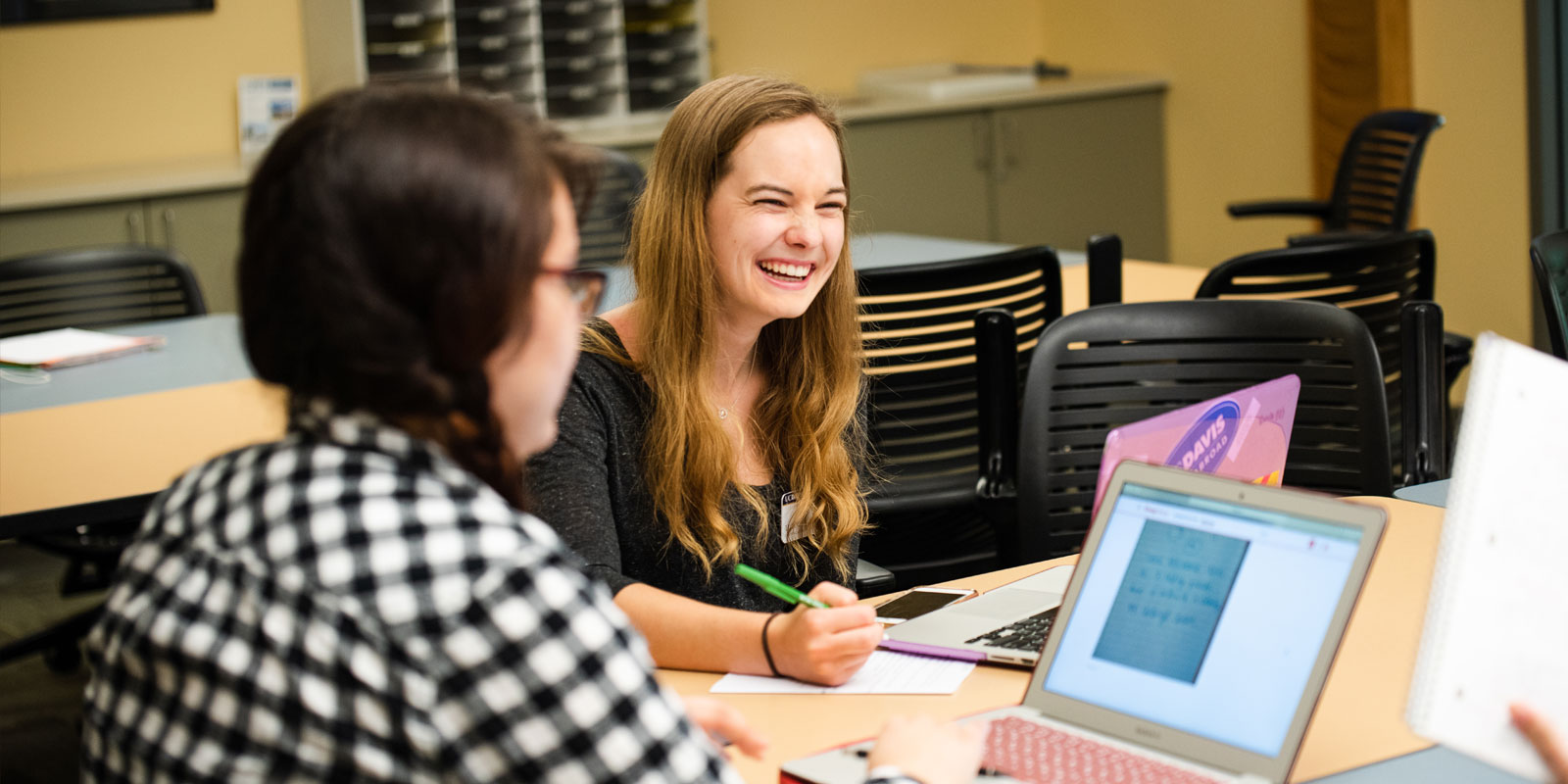 Residential Academic Centers
The Residential Academic Centers are hubs of academic information for residence hall students. The Centers are located in all three living areas: Segundo, Tercero, and Cuarto.
Hours of Operation
Residential Academic Centers are closed for winter break, from Friday, December 18, 2020 through Monday, January 18, 2021.
General Hours:
Monday–Thursday (All)
4–9 p.m.
Friday (All)
10 a.m.–2 p.m.
Saturday–Sunday (All)
Closed
---
The Residential Academic Centers are open throughout the academic year from the first day of instruction until the quarter ends. The Residential Academic Centers are a great place for students to study and are equipped with multiple electric outlets for students needing to charge their devices while they study. They are staffed with Residential First Year Experience Academic Peer Mentors who can assist with academic questions and concerns.
The centers are currently open for individual studying at the times listed below. Due to COVID-19 space is limited and open only to residents living in the residence hall area. Drop ins are welcome, but if students want to ensure they have a place to study, we encourage them to make reservations.
Make a Reservation - sign up under Residential Academic Centers
Contact Information
| | | |
| --- | --- | --- |
| Segundo Area: | Segundo Services Center, First Floor | 530-754-0279 |
| Tercero Area: | Tercero Services Center, First Floor | 530-752-5566 |
| Cuarto Area: | Tahoe Hall, First Floor | 530-754-0278 (closed for the 2020-2021 academic year) |
Note: Residents may use services in any Residential Academic Center, regardless of the residence hall area they live in.
Information
Students may email questions to Residential Academic Support.