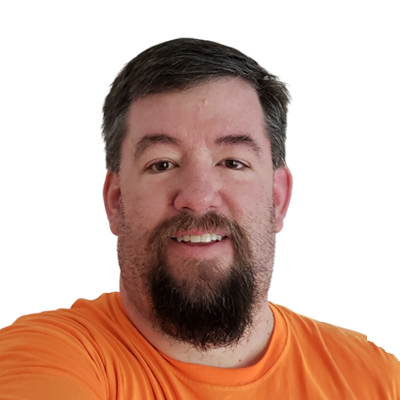 Christopher Fallon
An experienced web developer (specializing in HTML, CSS, PHP, ASP, Boostrap, JQuery and JavaScript) and graphic designer, Chris develops public-facing websites and web applications, designs books and brochures, and creates a variety of graphic design projects for the Student Housing and Dining Services department.
Previously, he designed packaging graphics, advertising, and magazine layouts and circulars for Fortune 100 companies including Weyerhaeuser and Longs Drug Stores.
In his spare time, Chris enjoys designing websites, building and operating radio control (RC) cars and planes, reading, driving his Mustang, and exploring the western US. Chris absolutely adores his kitties.
PHP is his favorite server-side language and Illustrator is his favorite Adobe Creative Cloud program.
Chris studied engineering and design and holds a Bachelor of Science in Design from UC Davis.
---
Chris' Myers-Briggs Type: ENTP (Extraversion • Intuition • Thinking • Perceiving)
Quick, ingenious, stimulating, alert, and outspoken. Resourceful in solving new and challenging problems. Adept at generating conceptual possibilities and then analyzing them strategically. Good at reading other people. Bored by routine, will seldom do the same thing the same way, apt to turn to one new interest after another.
Chris' CliftonStrengths Top-5 Themes: Strategic • Learner • Relator • Achiever • Individualization
People who are especially talented in the Strategic theme create alternative ways to proceed. Faced with any given scenario, they can quickly spot the relevant patterns and issues.
People who are especially talented in the Learner theme have a great desire to learn and want to continuously improve. In particular, the process of learning, rather than the outcome, excites them.
People who are especially talented in the Relator theme enjoy close relationships with others. They find deep satisfaction in working hard with friends to achieve a goal.
People who are especially talented in the Achiever theme have a great deal of stamina and work hard. They take great satisfaction from being busy and productive.
People who are especially talented in the Individualization theme are intrigued with the unique qualities of each person. They have a gift for figuring out how people who are different can work together productively.