Events
Sustainability Outreach and Education Program
The Sustainability Team facilities peer-to-peer workshops, tabling, and other events for residence hall students to develop an understanding of sustainability principles and apply this knowledge to make choices that support current and future environmental, social and economic well-being.
Events are broken into quarterly themes to help residents sustainably navigate their first year living and dining with us. These themes are:
Fall – Sustainability in Student Housing and Dining Services
Winter – Sustainability on Campus
Spring – Sustainability Beyond Campus
Our program is facilitated in partnership with the Nutrition Education and Outreach Program.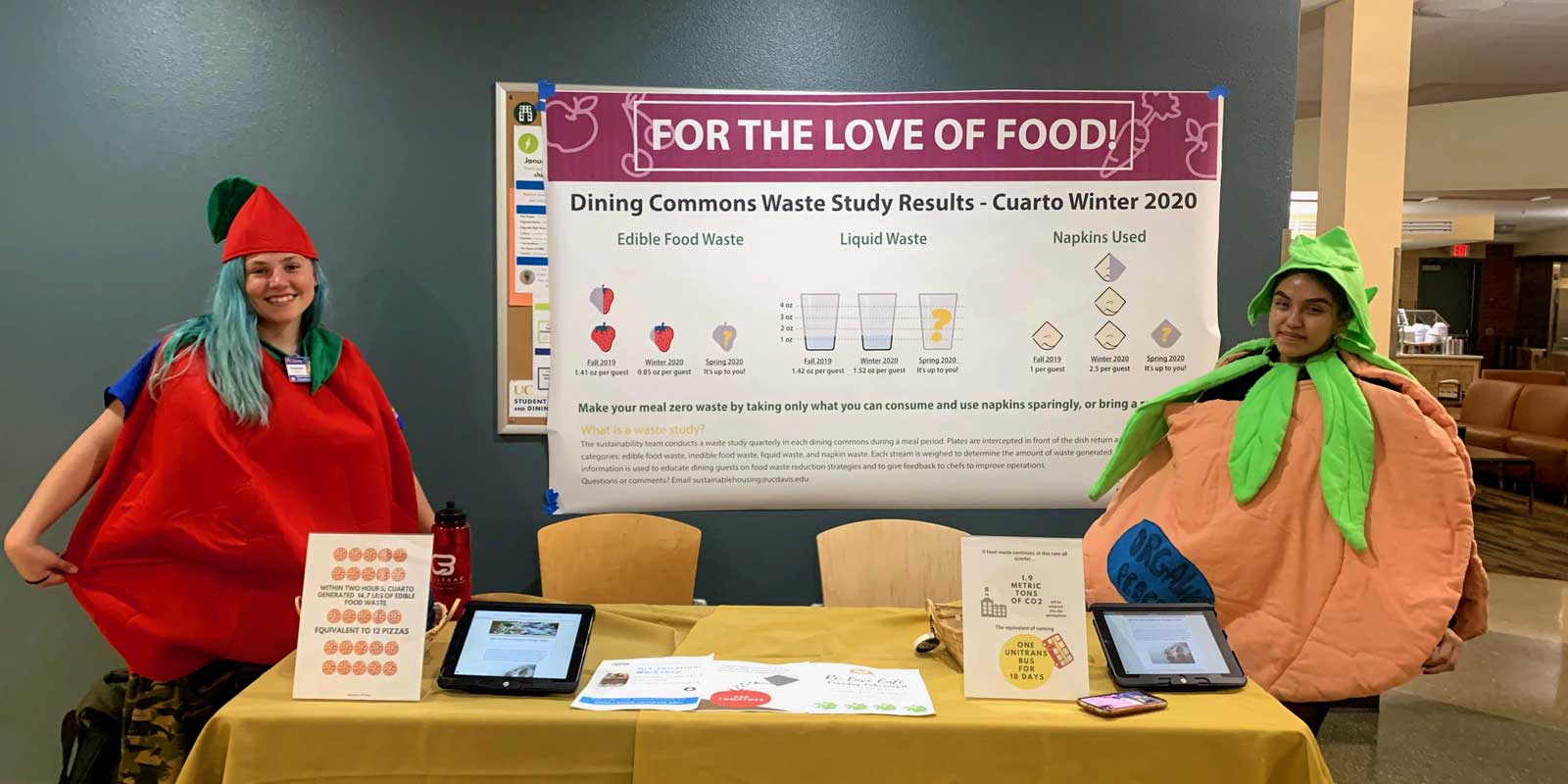 Get Involved
Subscribe to our weekly sustainability and nutrition newsletter to learn about upcoming events and initiatives and how you can get involved during the academic year!
Want to host a sustainability event is your residence hall? Email shds.sustainability@ucdavis.edu for program guides and more info.