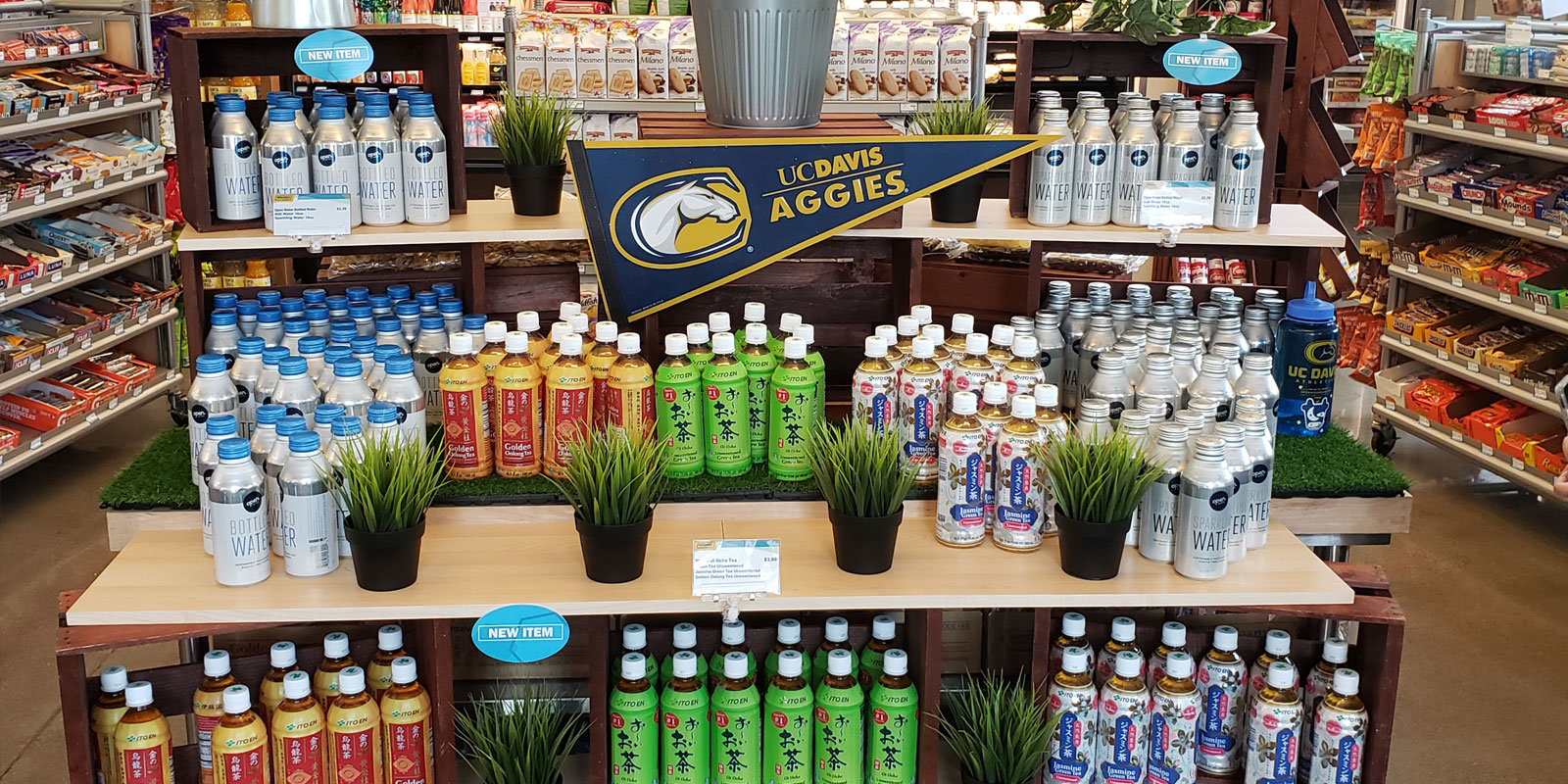 Residential Markets
Residential Markets offer a large selection of food and beverages. This includes instant foods, snacks, chips, candy bars, gum, and ice cream, as well as water, tea, coffee, energy drinks and soda. The Markets also provide grab-n-go lunch and dinner items. All convenience stores accept Aggie Cash!
Special Hours Notification
Residential Markets are closed March 25–April 2, 2023 for spring break.
Residential Markets close at 6 PM on March 24.
Hours
Monday–Thursday, 9 AM–11 PM
Friday, 9 AM–10 PM
Saturday, Noon–8 PM
Sunday, Noon–8 PM
---
Locations
Student Housing and Dining Services operates three Residential Market locations: