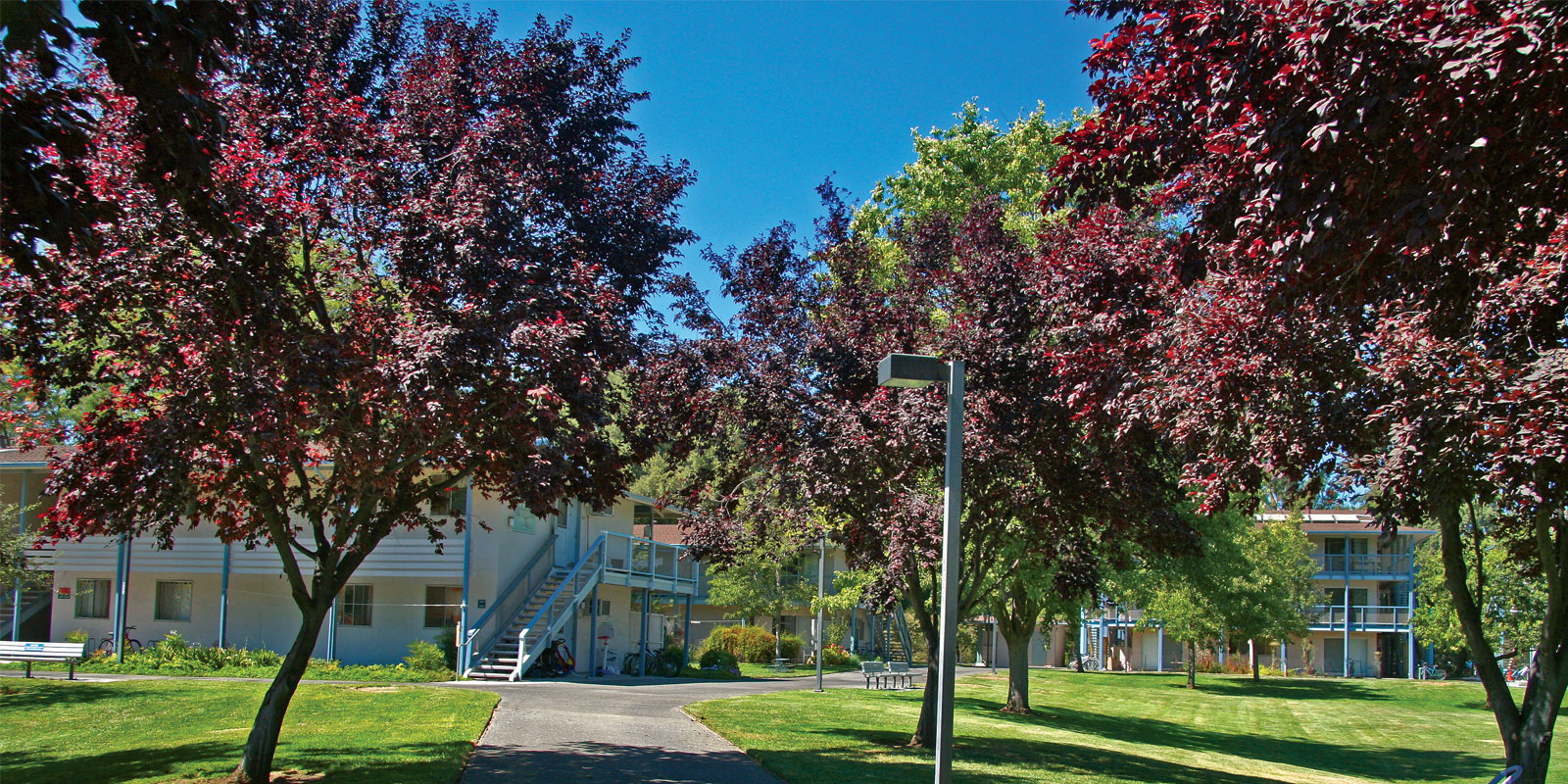 Solano Park Apartments
We are not taking applications at this time. For more information about on-campus housing, please visit our Apartments webpage.
Student Housing operates one campus apartment complex, Solano Park Apartments. Solano Park is available primarily to full-time students with children. Named for its park-like setting, with spacious lawn and plentiful shade trees, Solano Park's primary goal is to provide a safe, well-maintained, comfortable facility at a competitive rental rate while creating an environment which compliments the university's academic mission.
The 15 acre Solano Park complex sits in the southeast corner of the UC Davis campus, next to the Putah Creek arboretum. An assortment of two- and three-story buildings with 108 one-bedroom and 168 two-bedroom apartments are surrounded by lawns, playgrounds and park benches. Apartments are either one- or two-bedroom, unfurnished, undraped units in moderately-sized two- and three-story buildings. One-bedroom units are approximately 450 square feet, two-bedrooms approximately 600 square feet. Every apartment has either a patio or balcony, and features linoleum floors, and full kitchens with a refrigerator, electric stove and oven. The complex features solar-heated hot water.
Solano Park Apartments enjoy a strong international flavor and family-orientated atmosphere. Regular community events include potlucks, children's crafts and games, and health awareness activities. A resident-produced newsletter is published monthly, chronicling community events while sharing news and updates.
Solano Park is located near campus child care facilities; these NAEYC-accredited facilities are privately owned and operated, and serve children ranging from infancy through kindergarten-aged. Solano Park is close to the main campus library and downtown Davis.
Floor Plans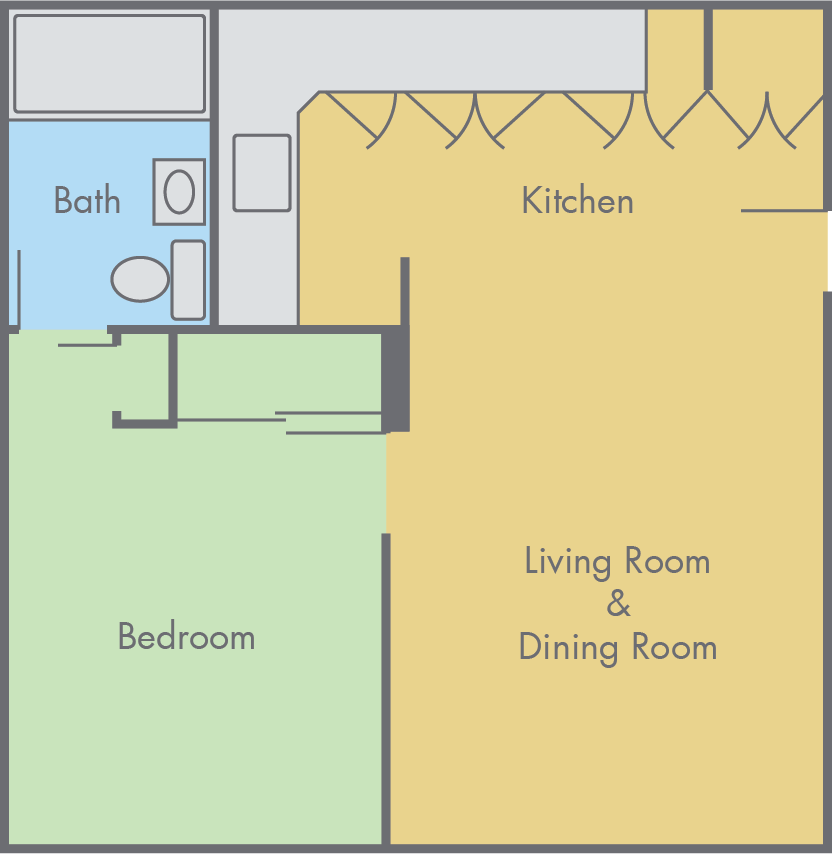 1 Bedroom Floor Plan - 449 sq. ft.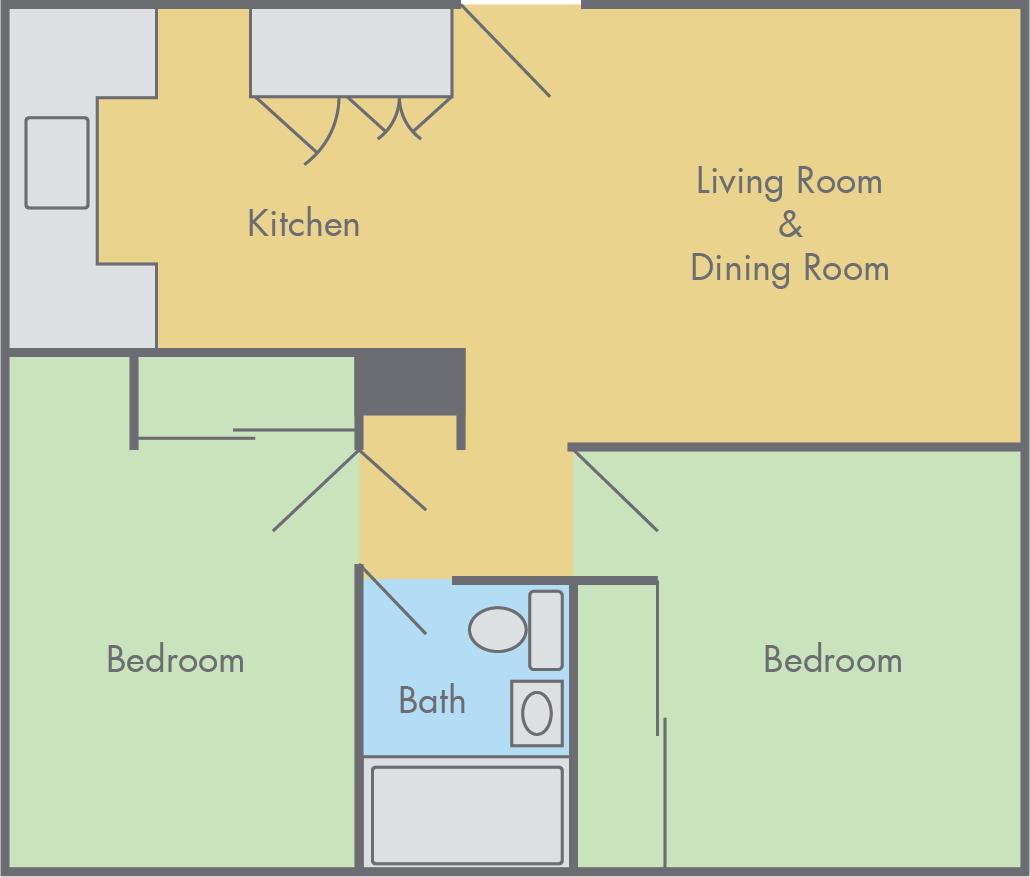 2 Bedroom Floor Plan - 559 sq. ft.
Additional Information
For additional information, refer to the following resources.