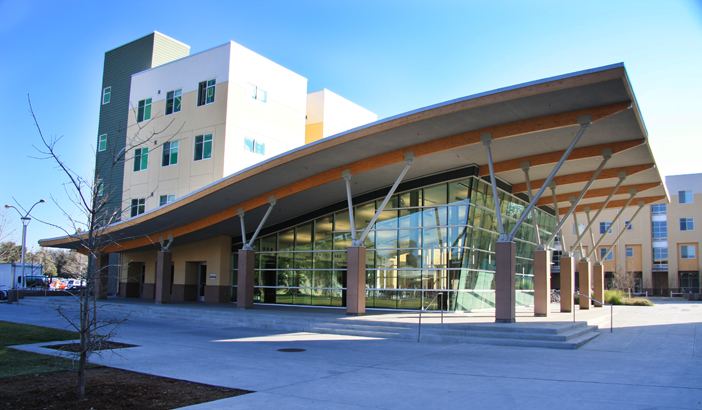 Wall Hall
Building Details
Wall Hall features the following:
Floors: 4 floors
Building Occupancy: about 200 Students
Occupancy Type(s): single-, double- and triple-occupancy rooms
Room Configuration(s): standard configuration: all rooms are located directly off a main interior hallway
Room Dimensions: about 165 square feet
Bathrooms: bathrooms are located along main interior hallways at an interval of every 4-6 bedrooms; the majority of bathrooms are gender inclusive
Laundry Facilities: there is one laundry room, located on the first floor; it has 7 washing machines and 8 dryers
Flooring Type(s): all bedrooms are carpeted; shared areas are a mixture of carpeted and tiled
Bed Type(s): all rooms have extra-long (80 inch) twin beds
Computer Network Connection(s): wired and wireless
Cable TV Connection: Coaxial and IPTV
Landline Telephone Availability: not available
Mailbox Location: Tercero Services Center
Utilities Provider: Read our Utilities Information to learn about Wall Hall's utilities.
Maps, Plans and Models
Aggie Abodes
Watch the following videos to see what living in Wall Hall is like.
Living-Learning Communities
2022-23: Health Sciences Community
2023-24: Health Sciences Community
Mail, Mailboxes, and Care Packages
Use the following address to send mail and packages to Wall Hall residents.
There is one mailbox for each room. Wall Hall's mailboxes are located on the first floor of the Tercero Services Center, by the Area Service Desk.
Packages that do not fit in a mailbox are held at the Area Service Desk. The ASD staff will notify residents via email when they receive a package that needs to be picked up.
Mailing Address



,
Items in parenthesis should be customized with residents' specific information, including their names and room numbers.
Moving Into Wall Hall
Refer to the move-in webpage for information about moving in to Wall Hall. Move-in details vary based upon the time of year.
Building Namesake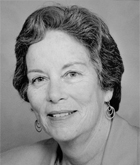 Carol Wall
Vice Chancellor — Student Affairs
Hired: 1969
Retired: 2002
Carol Wall's 33 years of service to the UC Davis campus included a career progression from full time faculty member of Associate Dean, to ultimately her role as Vice Chancellor for Student Affairs. Throughout her career, her dedication to undergraduate education was unparalleled. As she moved from the classroom to increasingly more influential leadership roles on campus, she continued to demonstrate her commitment to students and to their success. As the Vice Chancellor of Student Affairs, her commitment and vision allowed the division of Student Affairs to thrive. Carol's support for student services throughout the division, including the substantial expansion of Student Housing's residential educations and advising programs, continues to serve students well. Her legacy on the Davis campus is one of a well respected colleague, mentor and friend who was deeply committed to her work and to having a positive impact on undergraduate students.